The power of power adapter
Views : 118
Update time : 2023-04-03 15:14:55
There are many parameters: the power adapter, power is one of the core parameters, it can affect the efficiency of the power supply, power adapter power generally in the nameplate on the logo,
or it
can be the product of voltage and current output parameters. Let's learn about the power of the power adapter today. YHY Power have different power from 5w to 300w.
一. How to calculate the power?
Power adapter
power can affect the size of the electric power supply, and charging efficiency
.
The ac adapter power calculation method is:
1, find the nameplate power adapter, look at the argument, find the parameters of the output, the general format for (output) O/P: XV/XA.
2, use output parameters voltage times the current can get the power of the power adapter, such as the output parameter is 10 v / 4 a, its power is 10 * 4
=40w.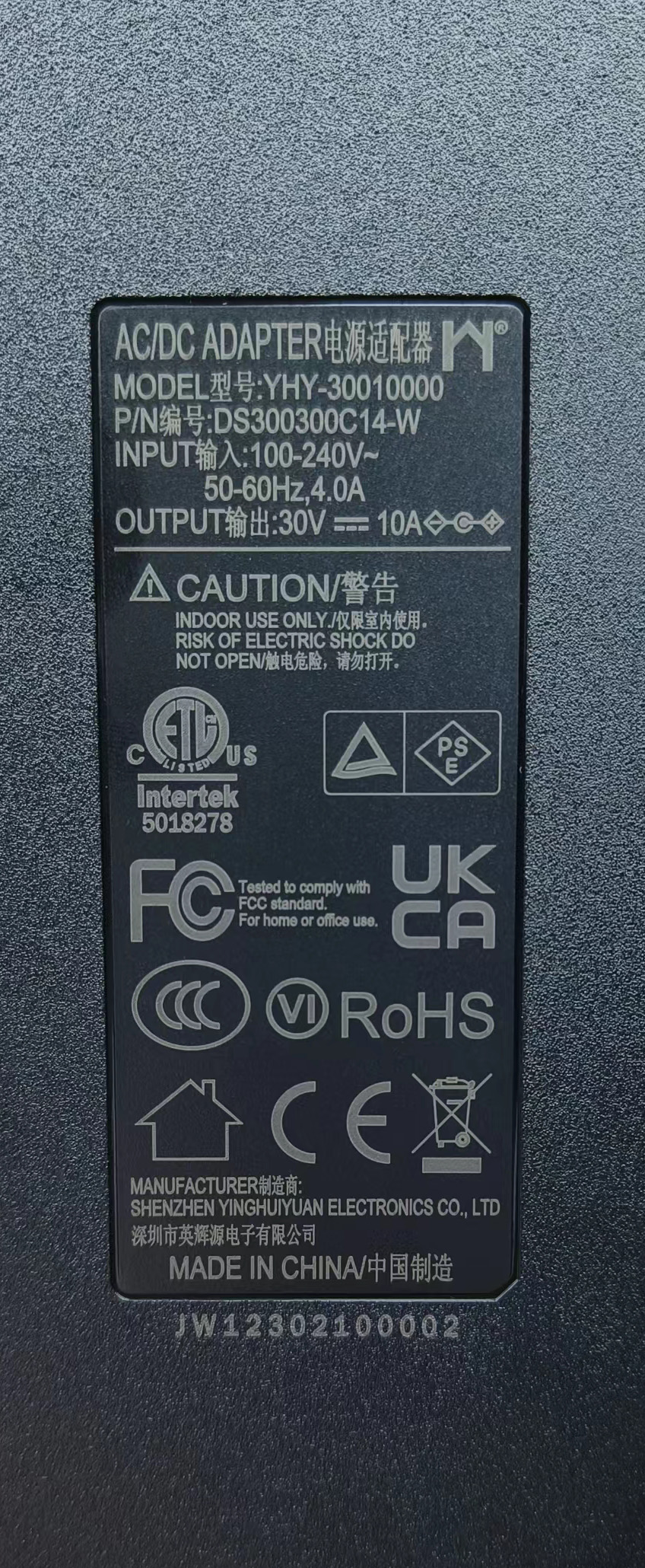 二.
What happens when a power adapter is underpowered?
When selecting a adapter, to pay attention to the size of the output voltage and current, choose a suitable power of the size of the product, otherwise may cause certain influence to the computer, severe cases will also damage the computer:
1, no response, unable to open: whithout enough power adapter power will cause serious shortage of computer power supply, which sometimes can normal boot, sometimes need to press a few times to open.
2, the hard disk appears strange noise: Laptop with too many storage devices, or power is the power adapter is too low, the power supply can't meet multiple storage devices, this will have high possibility that the startup can
'
t pass the boot self-test.
3, often restart and couldn't get into the system: Power supply deficiency may also lead to boot landing is not stable, sometimes in the splash screen is fixed there, while another will restart automatically in the start-up process. In general, the power adapter without enough power is mainly leads to computer power supply is not enough, so how to make power adapter power enough to do? Solution is to change a more powerful power adapter, or reduce the power of some computer program.
三. Can the power adapter be used if the power is large?
Yes, but requires the output voltage is the same.For the power adapter, based on the same output voltage, output current is larger that can replace the samll output current, this is because the electric power determines the power of the power adapter, even if you are using high-power power adapter, it will also provide the size of the electric power requirements current. And when the power is larger then replaced with output current, the power of the load which becomes the power of calorific value will be smaller with higher reliability.